Find Your WNC Roots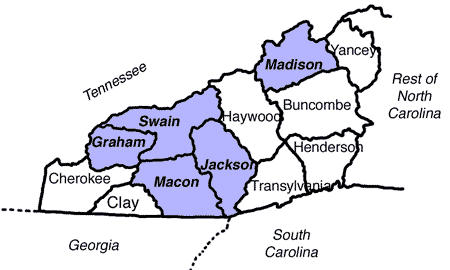 Our research emphasizes the WNC counties highlighted in blue.
If any of your ancestors lived here, we may be able to help you research your family history.
We have published over 33,000 50,000 52,000 records on these counties. And over 3600 3700 4700 surnames.
And more are on the way!
Customers in Most States
We have shipped to individuals and/or libraries in the states marked in blue - 29 states and the District of Columbia.
We want to "color in the map"!